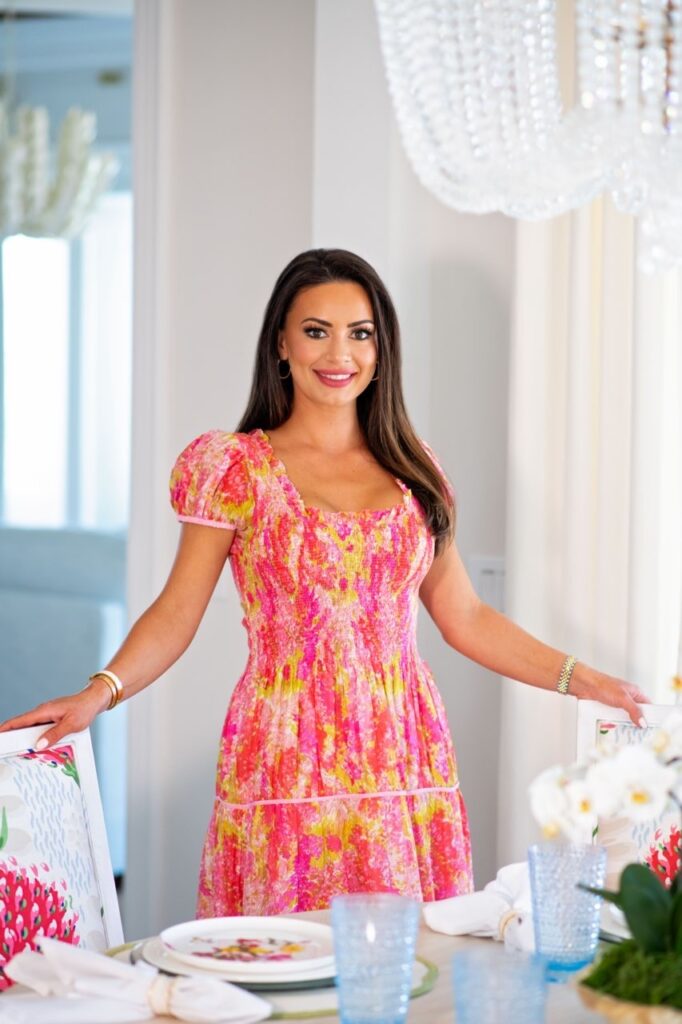 Alexandra was born in Romania and graduated from a prominent law school in Bucharest with a Law Degree. After relocating to the United States, Alexandra realized her true passion was in home design, so she returned to school to earn a degree in Interior Design. She is a member of the American Society of Interior Designers and a member of Interior Design Society.
As a child, Alexandra was immersed in a family with a strong connection to arts and music. Her grandfather is a world-renowned author, her uncle is a muralist, and her father is an engineer that owns a commercial and residential construction company. From an early age, Alexandra fell in love with the world of art and design. Channeling her innate penchant for art, fashion and design, Alexandra opened Alexandra Nuttall Design to use her talent and expertise to bring happiness and beauty to her beloved clients.
Alexandra's design sensibility is a modern take on traditional style, gravitating towards classic silhouettes and timeless pieces paired with a touch of glamour and an infusion of color. She has developed an eye for designing beautiful interiors in a broad range of styles which are executed in a manner that is polished, refined, and effortless.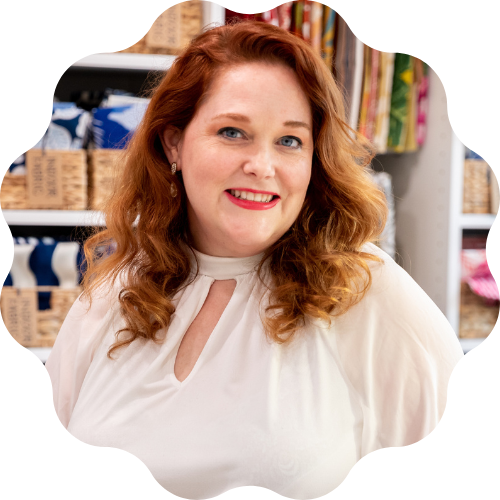 Cynthia is a native Georgia Peach who has always had a passion for art and color. Since the age of 12, she knew she wanted to be an interior designer when her parents did a major addition to their home wherein, she was allowed to design her room. Upon completion and having seen the results, her sister begged to switch rooms with her. This early success precipitated Cynthia's passion and love for interior design.
After graduating with honors with a B.F.A. in Art History from Georgia State University, she immediately began studying interior design at American Intercontinental University in Buckhead. Cynthia has extensive hands-on experience in kitchen and bathroom design.
When she is not at work, Cynthia loves going to the beach with her husband and son, hanging out with her boy-mom girlfriends and boxing with Supernatural, a Virtual Reality workout app.
Cynthia believes that well-designed spaces provide an immeasurable impact on a client's health, wealth, and happiness, and loves being part of the process.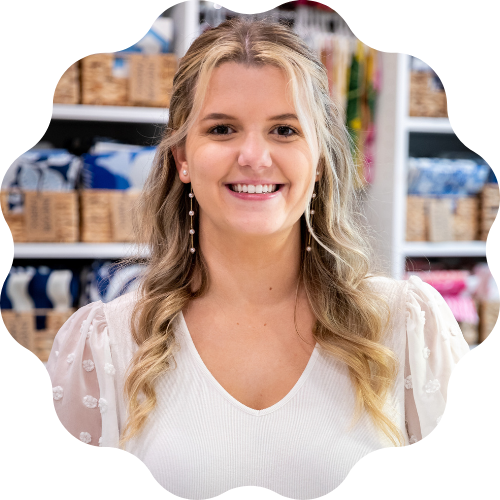 Riann was born in Melbourne, Florida then later moved to Northern Virginia where she completed high school. She went on to attend the University of Central Florida which brought her back to her Florida roots. At UCF, Riann took multiple architecture design courses, inspiring her creative side as well as the completion of her Associates of Arts. Her time in this program guided her to take a different approach for her bachelor's degree — to study interior design – and she never looked back. Riann will be graduating this December from Seminole State College of Florida with her Bachelor of Applied Science in Interior Design.
In June of 2022, Riann became an intern at Alexandra Nuttall Design where she quickly fell in love with residential design and Alexandra's top notch design team. Upon completion of her bachelor's degree, she will become a permanent member of the design team and join as a junior designer. She is looking forward to the opportunity to continue working with our lovely clients and see their dream space come to life!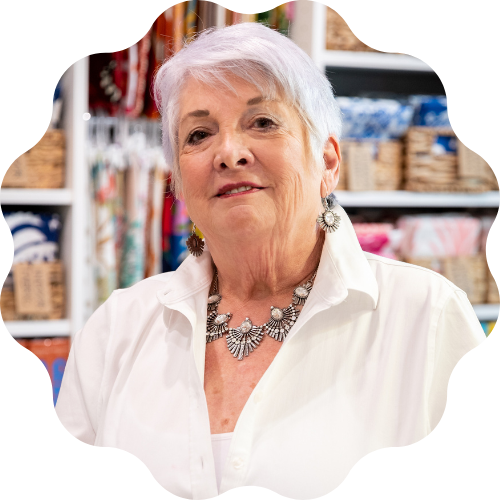 Jacqueline Jones (she prefers to be called Jackie) is the newest member of our team. She fills the role at Alexandra Nuttall Design as our Bookkeeper. Her hometown is New London, CT., where she and her husband were active in sport fishing as well as snowmobiling in Vermont. She moved to Florida when she and her husband retired from working in the commercial construction industry.
Jackie has decades of experience in the financial administration and cost accounting functions of new construction, design/build, remodeling, and restoration in both the commercial and residential industries.
She is the mother of six children and 15 grandchildren, who all live in New England. She is a former University of CT Master Gardener and has a bachelor's degree in Biblical Studies and Faith Based Counseling and is an integral member of the counseling ministry at her church. She is also an accomplished public speaker, giving presentations at her church and various women's groups.
Jackie not only loves the detail of accounting and beauty of nature exhibited in gardening but has a penchant for remodeling and redesigning various homes that she and her husband have owned. Jackie and her husband Dick live in Sebastian and enjoy their life in sunny Florida with their dog McGregor and she looks forward to her new venture as the bookkeeper at Alexandra Nuttall Design.